I loved this momma session with Nicole and her kids. Her children were all so beautiful & free spirited. As a mom myself, and a Des Moines photographer; kids and capturing that love between parent and child is so important to me. These moments you can never get back. The times when a twirling mom's hair or playing with a necklace provides comfort. The little goofy antics and things they say. Everyone told me before I became a mom, that it goes by fast. The truth is it does. It goes by faster than you even realize. For me as a Des Moines Photographer, being able to capture a moment of that means so much to me.
Hands are probably one of my favorite things to photograph.
Her hands held me gently from the day I took my first breath.
Her hands helped to guide me as I took my first step.
Her hands held me close when the tears would start to fall.
Her hands were quick to show me that she would take care of it all.
-Maggie Pittman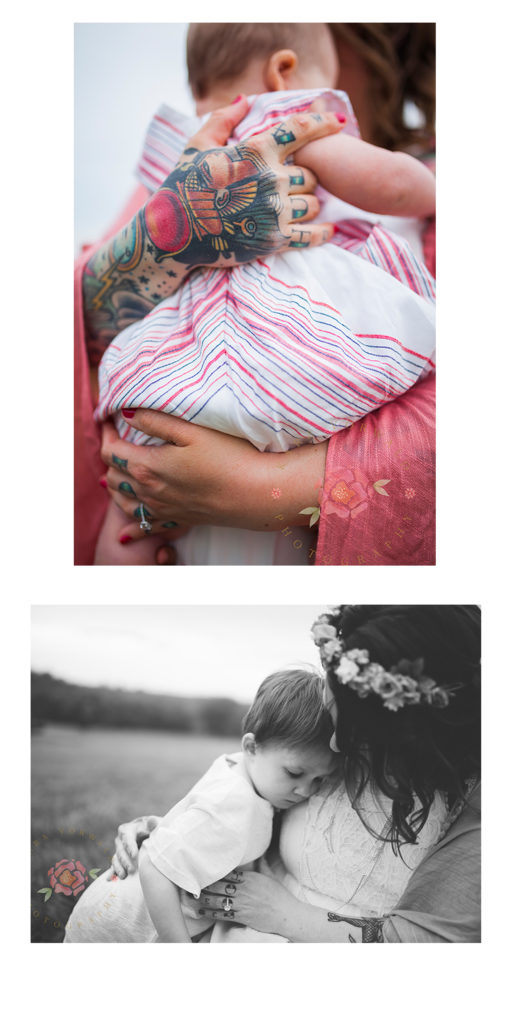 Sometimes there are snuggle piles. Even if it is a sad snuggle pile, there is beauty, and love here.
"You will never have this day with your children again. Today is a gift. Breath and Notice. Study their little faces and feet. Relish in the charms of the present. Enjoy today mama, it will be gone before you know it." – Jan Hatmaker